Welcome!
The myAPI for Developers is an interface providing developers with an access to HRV data from the mySASY system, which gives your clients an additional dimension of their training and delivers them the most accurate and science validated information to increase their training effectivity. All interface endpoints can be tested and if interested in more details, feel free to contact us at api@mysasy.com.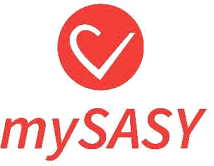 WHY mySASY
mySASY has been used by coaches and athletes to reach maximal effectiveness of their training through the most accurate and understandable morning diagnostics, called Spectral Analysis of Heart Rate Variability (SA HRV), which is the only fully scientifically validated algorithm with ability to separate reactions of each branch of an autonomic nervous system.
At mySASY, we are uncompromisingly focused on the preciseness, hence we have invested more than 3 years of research into shortening the full 15 min SA HRV measurement time into 4 min. In this period of time, we have gathered data of more than 300 000 full measurements to fine tune the algorithm.
Integration with mySASY will give your clients the most accurate information about their:
regeneration strength
activation strength
actual readiness
long-term trainability
Special Offer
We are open for a collaboration with you, so together we can develop algorithms, which could tailor the training scheme for any athlete in the world with high and guaranteed effectivity. Such scheme would definitelly bring the revolution not just to the AI training prescription.
Benefit summary
mySASY HRV can bring your clients the most precise insight into their body reaction on everyday training routine and if they connect it with the precise record of the daily training, they can increase the effectiveness of the training in per cent units which is confirmed by sports science (see any science article about the impact of HRV on sports performance).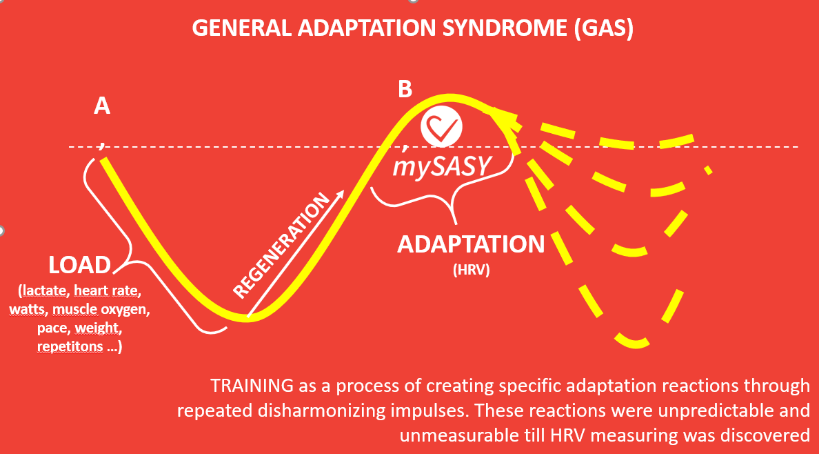 Major benefits for individuals
Major benefits for coaches (teams)
---
HOW WE RECOMMEND IMPLEMENTING DATA FROM OUR API
Make sure, that your users will understand HRV data and features obtained from our API correctly. We share the best practices and give you some tips on how to implement offered data. Enjoy!
Read more ›
Guidelines and Rules
Welcome developers! We encourage a community of trainers and people interested in sports activities to take full advantage of the myAPI for Developers to add brand new features and HRV data to their applications.
Read more ›